Are you ready for long term strategy, encouragement, and support to pursue the business you love and were made to do?
As someone who left a secure job to pursue her passion, I know how hard it is to feel like you will ever reach your goals, get your business will ever get to the point where you can do what you love full time, get clients or customers, and ultimately, make the impact that you desire!

You have a huge desire to see others transformed and make an impact on this world and are eager to help in anyway you can. Yet, you struggle to feel like you can do what you love, the way you want to.

However, after learning and trying various strategies and programs, I'm finally finding the coaching practice and style that aligns with who I am as a person, business owner, and my heart.

Since then, I've seen an increase in discovery calls, increase in those who want essential oils (another aspect of my business), visitors to my website, participants in my Facebook group, more people join my mailing list, and best of all, more clients!

And at the beginning of February 2017, I was able to leave my corporate job and pursue my coaching business FULL TIME!

​

You can thrive too!
As your business coach and mentor, I would want to see you get results MORE quickly than I did and walk alongside you to see you achieve your version of success.

I will help you develop a personal strategy for success, provide you with accountability and be there as your support.

I'm here to help you figure out how to lead your business in a way that aligns with who you are, what you believe, and to ultimately see you thrive in your business and life.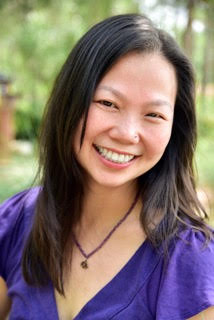 HELPED ME GAIN CLARITY AROUND MY IDEAL CLIENTS AND A NEW REFERRAL PARTNER!
Wendy Willtrout ,
Certified Integrative Nutrition Health Coach
Brianna has been such a help for me as I'm getting my health coach business going. She has added so much value for me that I am going to continue working with her. First, she helped me prioritize all of my tasks, because I was feeling very overwhelmed and not knowing how to get it all done. She helped me come up with a semblance of order that made sense to me and felt doable. Yes! First win and a biggie! She pointed me in the direction of some amazing tools that I'm now using in my business, and that in turn is allowing me to plan some online launches coming up. I was also able to gain even more clarity around my target market and my own authenticity as a coach, which I know is key in being successful.
More recently, I landed a presentation at a local chiropractic office. Brianna was instrumental in helping me talk through what I wanted to present to the staff and getting it into an organized fashion. As someone who's been there done that she was such a big help. She was my cheerleader too, and in turn, I felt confident about my presentation. Consequently, I was very successful and gained a new referral partner! She's now coaching me on a workshop that I have coming up in a week. I know I will be successful with that too, and I attribute much of that to her loving presence and guidance. Love this girl!
You were meant for more than just to survive, but to thrive.
​
I will keep you rooted in your WHY for starting your own business work with you to sign on your ideal clients and customers and help you create the sustainable business and life you've always dreamed for yourself.

We will work on shifting any mindsets that aren't serving you in your business or life, and create steps that will transform how you think and approach both.

And most importantly of all, we will work on how you can care for YOU during this process and make an impact that lasts.

Entrepreneurship is hard and it's very easy to forget about ourselves during that time. So together, we will work on creating habits of self-care that will set you up with a foundation of self-care FROM NOW so that when your business grows even more (because it will!), you will be able to sustain that growth because you have sustained yourself throughout the process.
​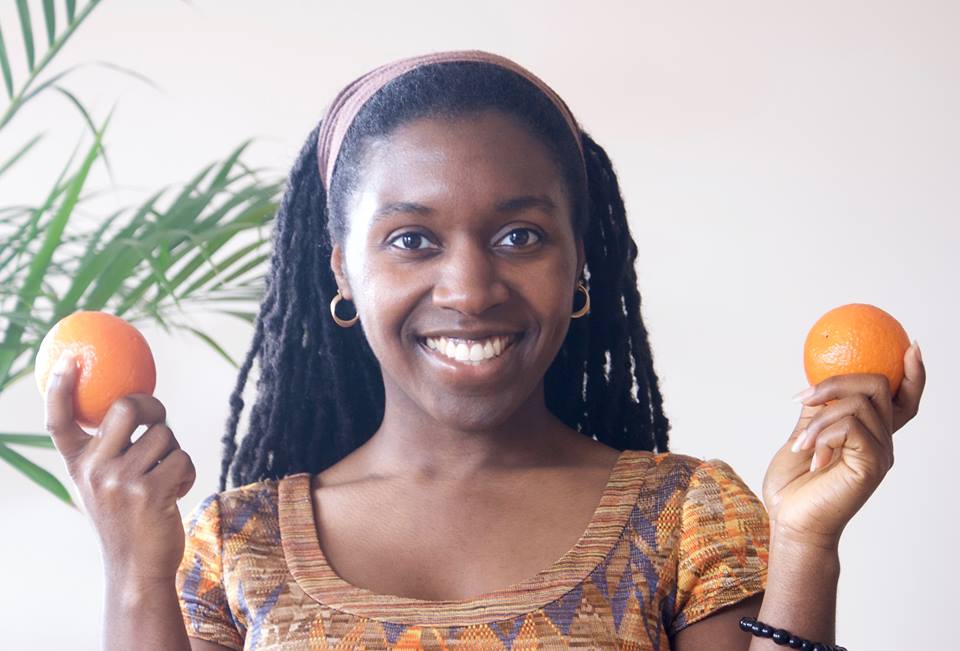 SHE HELPED ME FIGURE OUT HOW TO START A FACEBOOK GROUP AND PROMOTE MY BOOK LAUNCH
Samantha Salmon ,
Health Coach and Owner of Rawfoodmealplanner.com and EGCafe.com
I reached out to Brianna for business coaching because I wanted to start a Facebook Group and figure out how to do giveaways to promote my book launch. I felt Brianna could give me some ideas on how to set it all up because she has done both so well. I was surprised half-way through our strategy call, she managed to tie in the 2 together and I had an outline to move forward.
I would highly recommend Brianna. I'm not surprised she is a client magnet for her coaching because she has a warm, kind spirit and is very sociable and nice. She instantly makes you feel comfortable speaking with her. She is always so positive and does a good job of leveraging both online and offline marketing to grow her businesses.
Brianna's Health Coaches That Thrive Facebook group is amazing. Her daily posts are so engaging and really help to keep me focused on growing my business and keep a positive mindset about the process. Everyone is so supportive and collaborative and Brianna provides some coaching in the group as well to help dig into whatever the blocks are holding you back from making progress on a task that can really grow your business.
​
Welcome to the Made Well's Business Coaching Programs.
​
These business coaching programs and packages will radically improve your business and practice going forward. Together, we'll explore concerns specific to you in your calling and business and come up with strategy and tools for you to build a sustainable, and thriving business and life.
​
​
There are two packages you can choose from to start your thriving journey!
Road Map Strategy Intensive (90 Minutes)
Support, Success and Strategy 1:1 Coaching (6 Months)
Road Map Strategy Intensive

90 Minute Session to Road Map Your Strategy and Success for Your Business
​

Support, Success and Strategy (3 Month Coaching Program)
3 Month 1:1 Coaching Program to Give You the Support and Strategy You Need to Have a Thriving Business
During our 3 months together we'll cover:
Developing Time Management, Personal and Business Habits for Success
Clarifying who your ideal client is and how you can reach them
Signing on your ideal clients, helping them reach their goals, and creating a system of referrals that keeps your business growing
Creating programs you are passionate about and bring your clients results
Addressing limiting beliefs, mindsets and fears that are holding you back
Strategies to develop self-care as a business owner
Post-business coaching strategy and plan for success
During our 3 months together you will get:
(9) 1:1, 45 Min Coaching Sessions, 3 per month for the 3 months
(1) 90 Min Road Map Strategy Intensive
Email and an Individualize Check-in System, with access between calls whenever you need extra support
Access to the Healthy and Thriving Women's Members Club - filled with trainings, resources, group coaching calls, and more to help you care for your whole health and life
Additional materials and resources to help you grow your business
Investment: $500 CI or $599 USD per month
​

Healthy and Thriving Women's Members Club
Are you ready to find a way to care for your whole health and life so that you can finally live the healthy life and purpose you long for and deserve?
Support in the 7 Pillars of health - spiritual, emotional, mental, physical, financial, relational and vocational
Archive of Trainings - available on demand
Monthly Trainings - from me and/or guest experts
Group Coaching Calls
Bonuses: Private Facebook Group, Accountability Partner, and Membership Directory
Investment: $49 USD/month or $119 USD/quarterly


Are you ready to get the support you need


and live the life you love?
---