​

Are you interested in figuring out how to naturally soothe common health issues such as difficultly sleeping, seasonal or environmental threats, runny nose, cough, skin irritations, upset stomachs and indigestion, and stress?
​

Are you maybe even interested in learning how to care for your hair and skin with natural products, instead of using products that may have chemicals that cause more harm to your body than good?

Are you maybe, possibly even interested in using nature's own fragrances to purify the air in your home, uplift your mood when you are feeling a little droopy, and clear your mind when life has gotten a little too chaotic?

Well, if you said yes to any of the three questions above, then essential oils are for you.And even if you said no to all of the above, I still think essential oils are for you. And here's why.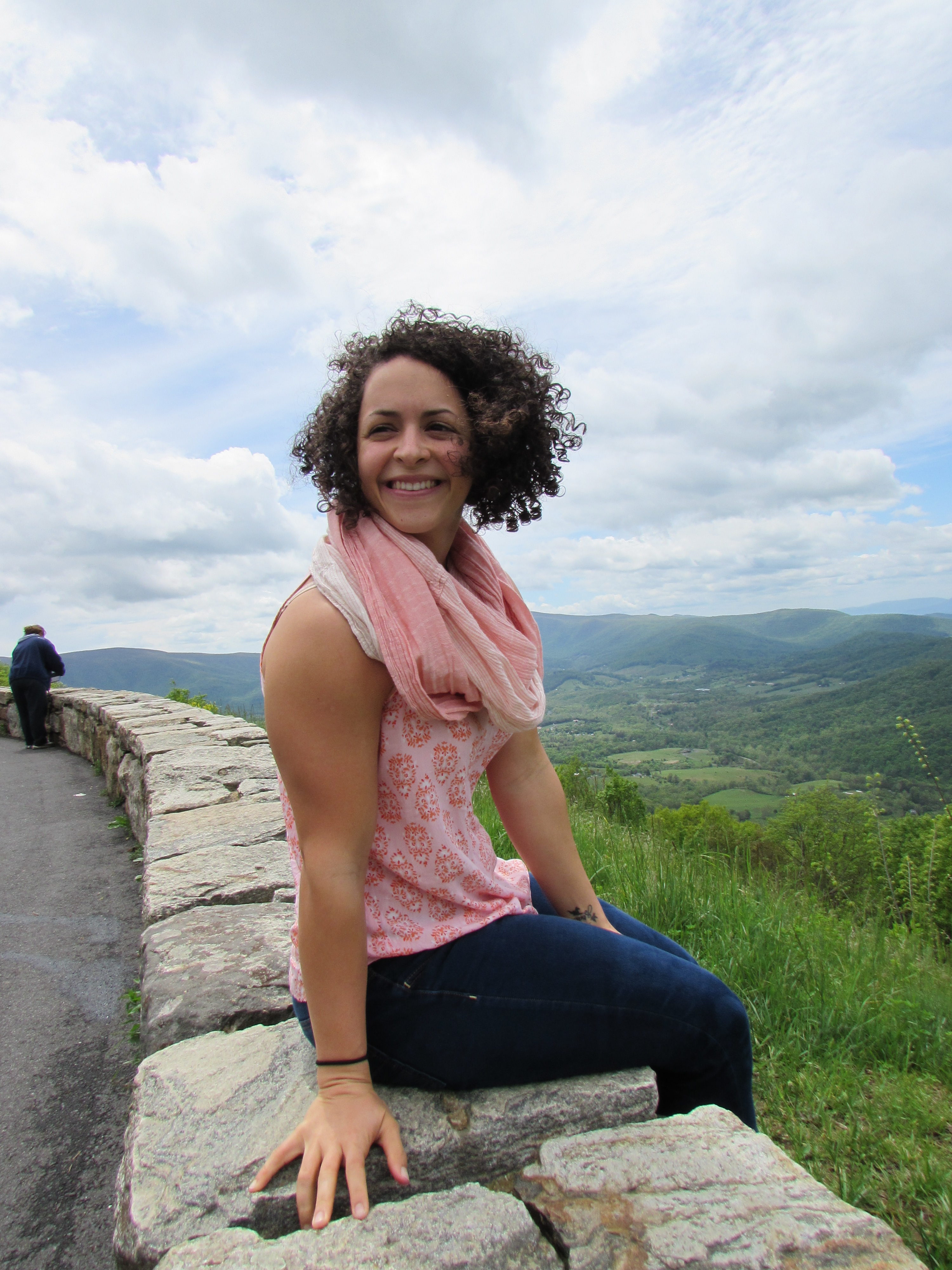 I FEEL SO EMPOWERED TO BE USING PRODUCTS THAT ARE PURE AND GOOD FOR MY HEALTH
Nicole Crance ,
Fitness Coach
I chose to start using Essential Oils about a year ago. I feel so empowered to be using products that are 100% pure, and natural for the betterment of my health. Each oil I have used for whatever purpose has not let me down. I started using the oils for my digestive issues and sleeping problems, and after using Essential Oils, I saw a HUGE improvement, and not in a long span of time either!

Bri has always been there for me and anyone else that needs help learning about the oils, or with whatever question they may have placing an order, getting more involved, etc. She's always a willing hand to help. I can see her passion and dedication to people and the oils by how she always offers people "an oil for that" (whatever issue it is they have) and give them sample bottles to try for themselves.

Bri knows so much about the oils. She's passionate about them, researches, is creative in her approach to figuring out how to learn more about them and teach others about them. She selflessly gives of her time to educate herself and others with how these oils can better your life. She believes in these products, and that's so important.

She always provides materials for us to have at her classes, and even has little giveaways with certain oils sometimes. All of that helps create a fun learning environment.

I would recommend both essential oils and working with Brianna in using and sharing the oils to anyone!
​
The Power of Natural Remedies at Your Fingertips
​
Essential oils are known as natural aromatic compounds and products from the seeds, stems, roots, flowers, bark and other parts of the plants that may calm the senses, lift one's mood and even purify the air.

Essential oils have also been used in many cultures and throughout history for medicinal and therapeutic purposes, including cleansing, detoxifying, as dietary supplements and even as natural remedies to various health issues.

Essential oils can be used in three ways: Aromatically (A), Internally (I), or Topically (I). Although not every oil can be used in all three ways, all three methods individually allow the oils to interact with your body in the way the oils were designed to, in order to provide your body with all the benefits the oils have to offer.


How I Found Hope in Essential Oils
​
Personally, I've used essential oils for over a year and have seen a dramatic transformation in my overall health physically, but also mentally and emotionally.

When I first started with essential oils, I suffered with a BAD case of tendinitis that just didn't want to go away. But after using some essential oils, I found hope again and the discomfort started to slowly ease. I just knew that from that one experience (and many others that came after), I had to share the oils with others so they too can find hope again.

For a little more on my first experiences with essential oils, check out one of my blog posts >>HERE<<.

Although I'm still learning (and probably will always be learning) about all essential oils have to offer, essential oils have had such a significant impact on my health and quality of life that I can't help but want to share them with as many people as possible, so they too can experience the transformation in using essential oils for themselves.

They have completely changed the entire way I care for my health (and my husband too!). We now use the oils for our physical health and well-being, cleaning our house and laundry, skin and hair, emotional aromatherapy, recovery from tough workouts and so much more!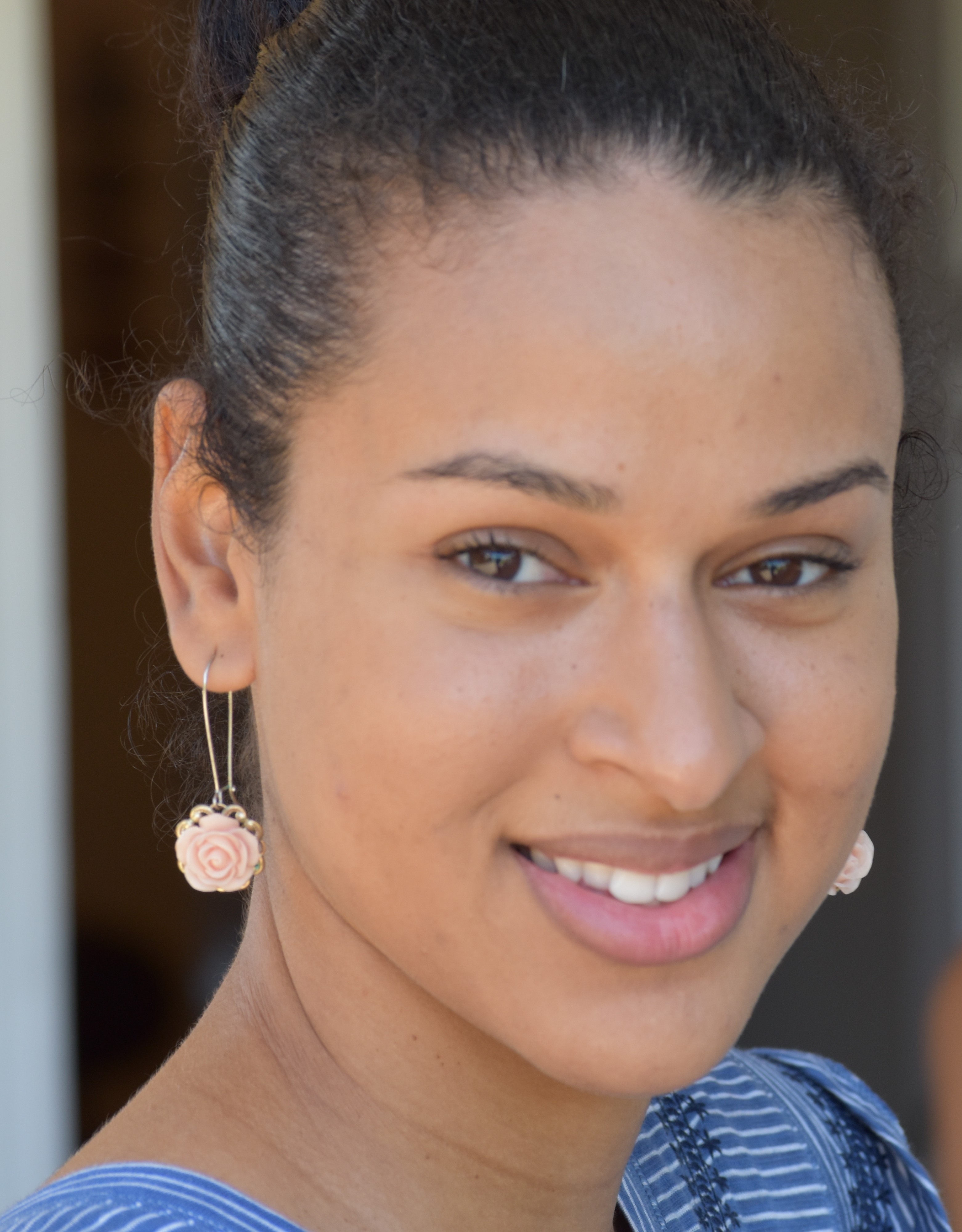 IN THE BEGINNING I WAS SKEPTICAL..BUT AFTER EXPERIENCING THE OILS MY OUTLOOK HAS CHANGED
Michelle Bryan ,
Corporate Administrator
In the beginning, I was skeptical. I had attended at least three of Brianna's oil classes to gain more knowledge of what the oils were about. I had learned a lot of the theory but hadn't truly experienced them. It wasn't until my birthday when Brianna gave me a set of oils that my outlook really changed. I was having an awful headache and was about to take Aleve, but then I remembered I learned that peppermint oil was good for head tension. I applied one drop to my temples and one to the back of my neck and only thirty minutes later I realized my head tension was gone! I threw out my Aleve and now I carry peppermint oil everywhere. Whenever someone told me they were feeling a head tension, I would gladly share some with them and they would be amazed at the how quickly the peppermint soothed their head tension!
Also, I have struggled with skin problems and acne since I was fourteen. I have tried Proactive, Obagi, many pharmacy face washes and even went to the drastic measure of trying Accutane. Still, my acne came back every single time. My oily and acne ridden skin really lowered my self-esteem. Then I remembered that I learned about the HD clear kit which is a Foaming Face Wash, Topical Blend, and Facial Lotion at one of Brianna's classes. Ever since I started using the HD clear kit my face has been clear, smooth, glowing, beautiful and clear. Everyone can see the difference in my skin and my attitude and self-esteem! It is my number one recommendation for skin care to all my friends and family.
Throughout my oil journey, I always have Brianna as a support and educator. She always recommends great oils and other doTerra products that I love, which is why I highly recommend her to friends. We love sharing these precious oils with others. I still have a lot to learn, but I am enjoying the sweet smelling journey.
​
Are you open to using natural solutions like essential oils for your health?
​
If you are interested in one or more of the four options listed below , please book an essential oils consultation so we can talk more about how essential oils can fit into your health and life:

Learning more about what essential oils

What type of oils are available and what can they be used for

How essential oils can fit into your health regime and journey

How to sample/purchase oils of your own
​
However, if you are ready to get started using essential oils, read on how you can do so below!
If you know you are ready to get started with essential oils, then here's how you can below!

Option 1 - Assisted Enrollment:

Contact me and I'll either walk you which kit would be best for your goals and budget. Then I'll go through the online enrollment steps over the phone with you answering any questions that might come up or I'll take down your information and do it for you. Whichever you prefer. Schedule a time to chat with me >>HERE<< so I can help you through it!
Option 2 - DIY Enrollment:

If you know you want to get started, the best thing to do would be to check out the kits available >>HERE<< and then you can easily set up your new wholesale account!

Just follow the steps outlined >>HERE<<. If you have any questions as you are going through the process, contact me for help.

(Please note - the kits above are the US 2016-2017 Kits - if you are in another country, be sure to contact me first so we can make sure you can review the kits applicable to your country) :)
​
Are you open to sharing essential oils with others and joining my team of sharers and builders?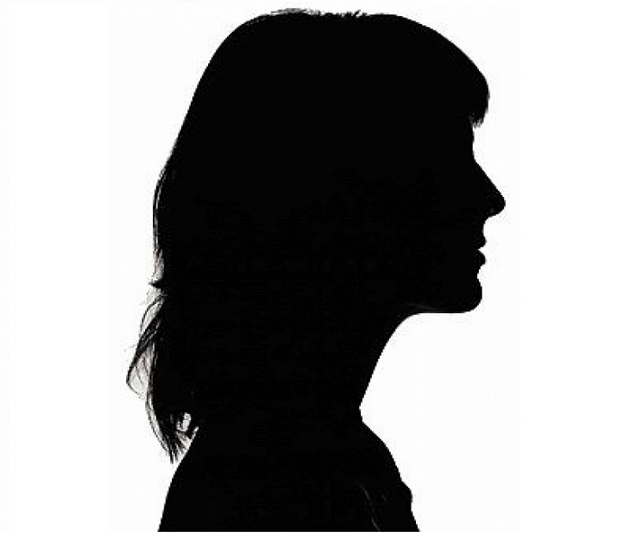 IF THERE WERE AN ESSENTIAL OILS ADVOCATE TO TURN TO WITH QUESTIONS OR ADVICE, BRIANNA IS IT!
DANIELLE EBANKS-LEE ,
Massage Therapist/doTERRA Wellness Advocate
I consider Brianna to be a wealth of information and a source of knowledge. She is such an absolute pleasure to work with and is so quick to lend a helping hand. She is organized and friendly and always has the right, encouraging words.
Working with Brianna has been a blessing and I am pleased to have an essential oils education and partnership with her. Brianna is a natural leader and motivator.
My life has changed, positively, as a result of Brianna sharing doTERRA. Thank you again Brianna for reintroducing me to the power of essential oils. I have found a new passion and love for a natural approach to taking care of myself, my family and my friends and all those I come into contact with!
If there were ever an essential oils advocate to turn to with questions or advice, Brianna is it!
​
In addition to empowering others to use essential oils, I also empower other to effectively share oils with others and even create the financial freedom and life they desire through doTERRA.

If the idea of sharing these wonderful oils is something you are passionate about, while also creating additional income to either get your oils for free, create supplemental income or even a new career path entirely, please book an essential oils consultation below and I would love to talk with you about what that would look like and what it would look like to join my team of health and wellness leaders.
​
​
Essential Oils 101 Webinar + Series
​
​
Want to learn more about the basics of essential oils? Sign up for this FREE webinar replay + series to get instant access to the replay and start learning today!
​
With a mixture of ONLINE and LIVE classes, there are PLENTY of opportunities to learn more about essential oils and how you can use them in every day life.

Check out the upcoming classes we have below and be sure to RSVP for any that interests you!
​
To learn more about essential oils, check out some of my blog posts! Go to my essential oils archive below: