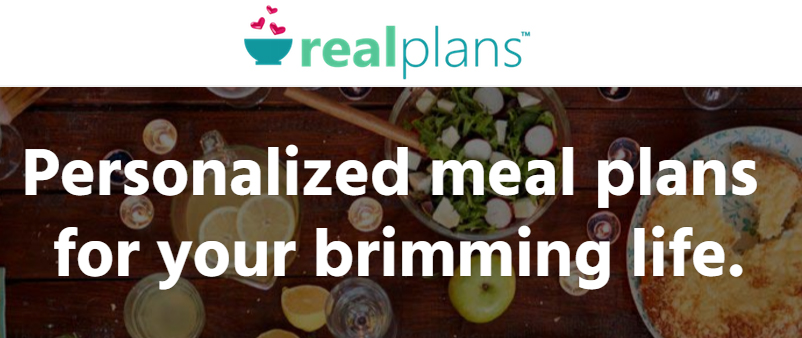 Meal Planning Made Easy with Real Plans
Meal Planning Made Easy with Real Plans
Let's be real. Eating well is hard.
Eating well is hard because it often feels like in order to eat healthy, you have to just eat salads and fruits all the time and have no fun and no variety. For a long time, I too believed this and just came to a point where I didn't want to eat well anymore, because it was boring and felt too restrictive.
I found I was just repeating the same recipes over and over again, or eating at the same restaurants.
However, since I switching my way of eating to Paleo, eating well has become fun and a joy to do!
Ever since I started following a Paleo Diet (where you focus on eating real foods such as meats, fruits, veggies, and healthy fats), I've more than enjoyed eating food that is good for me and is fun to make! I've been sharing paleo recipes left and right!
With the help of awesome Paleo Cooks like Diane Sanfilipo, Juli Baeur, Michelle Tam, Shanti London, Danielle Walker and more, I started to realize not only how good real food is, but also how creative and fun it can be to test out new recipes and re-create dishes that typically aren't so good for you.
Up until a few weeks ago, I've purchased cookbooks, subscribed to newsletters, and browsed paleo websites in search of recipes that looked yummy and were easy to make! I don't have a lot of time to be in the kitchen on most days, so finding recipes that met the yummy, fun, and easy criteria has always been a priority.
But let's be real again. It's easy even when eating Paleo, to get stuck in the normal routine and NOT make new recipes! So not only did I come to a point where I needed recipes that were quick, but recipes I hadn't tried before!
Meal Planning with Real Plans
Lucky for me (and hopefully for you!) I stumbled upon Real Plans that not only helped me to create yummy, fun, and easy dishes, but also made it SUPER EASY for me to find those recipes, create a meal plan, and generate a shopping list!
In my first week of using Real Plans, I fell in love as I started to make simple dishes that were easy, quick and absolutely delicious. I made dishes such as Breakfast Sausage & Sweet Potato Hash and Jamaican Jerk Salad! All simple recipes, yet they all added a refreshing twist to my daily food and meal choices.
I literally got so excited about Real Plans that I just started telling everyone I talked to at the gym, on whatsapp, at dinner, and beyond! Real Plans is that AMAZING!
Get Your Own Meal Plans TODAY!
How Real Plans Works
Real Plans has so many amazing features! However, the main ones that set it apart its plan, timeline, shopping list and recipe box.
1. Customized Meal Plan
The plan allows you to customize all your meals to a particular way of eating, such as:
Traditional (Gluten-Free and Dairy-Free options)
Paleo (Primal and Autoimmune Protocol options)
Vegetarian (Ovo-lacto)
The plan also allows you to customize all your meals, to your particular schedule and week! The idea is to create a realistic meal plan, where you actually think about the week ahead and what type of meals you will need, including the time you will need to prepare them. For example, if Sunday is your big cooking day and Monday and Tuesday are your quick meal days, then you can cater your meal plan to just that!
Customizing my meals based on my week has got to be one of my FAVORITE features Real Plans offers!
2. Timeline
Real Plans also helps you prepare your meals by telling you a timeline for preparation and cooking, for each day of the week!
3. Shopping List
Now, this is probably my SECOND FAVORITE feature that Real Plans offers.
After you generate your meal plan,  Real Plans will generate that week's Shopping List with the EXACT items you need to create the meals you planned!
AND! You can actually customize the Shopping List by marking off the items you already have in your kitchen AND/OR add other items you need to the shopping list! You can then email or print the shopping list, or just have it open on the Real Plans App as you are shopping! HOW COOL IS THAT?!
4. Recipe Box
You can even SEARCH for recipes and IMPORT some of your own!
Want to see more on how Real Plans work? Check out the video below!
What You Get With Real Plans
In summary, here is just a TASTE of what you will get when you purchase Real Plans:
Personalized weekly meal plan

Flexible meal plan schedule to suit your weekly commitments
Nutritional Data to support Macro-Nutrient/Calorie counting
Adjustable portion sizes
Automatic shopping list

1,500 recipes from your favorite bloggers 

The free mobile app – access your meal plans and shopping list at the store

24/7 support from the Real Plans Team

How You Can Get Your Own Meal Plans
This all sounds great, but how do you get your own customized meal plans? Well, read below!
Real Plans has made it super affordable for you to eat real food, easily. They want as many people as possible to eat well consistently and creatively!
There are three payment options Real Plans offers. All subscriptions are billed and renewed until cancelled (which can be done at any time).
Monthly $14/month
Quarterly $11/month
Annually $6/month
They also offer a 30 day money back guarantee for all Real Plans products purchased on their website.
Want to add additional recipes from your favorite Paleo Bloggers (PaleOMG, Nom Nom Paleo, Nourished Kitchen, Whole30 and more? Choose your subscription preference and then add them for just $1/month per add-on.
And if I might add, I'm MORE than excited about the Whole30 options. If you know me, you know I'm all about Whole30! You can learn more about my experience with Whole30 and a program I have around it >>HERE<<. See more about my experience with Whole30 –>HERE<–. 
Here's how you can use the Real Plans during your Whole30!
Are you ready to make meal planning easy?
I personally chose the annual option, because I knew this program would be worth it in the end, and the annual option is half the price of the monthly! However, it's all about your financial ability. Choose what makes sense for you!
Get Your Own Meal Plans TODAY!
P.S. Want to learn more about real plans recipes? Be sure to join my mailing list to stay up-to-date on my real plans experience as well as the recipes I've tried from the plan! Join my mailing list >>HERE<<